L'assistència a persones amb dependència i/o discapacitades al llarg de la seva vida, serà completament personalitzada. La consideració global de diversos factors bio-psico-socials fan que mai no hi hagi dues situacions iguals i que, per tant, personalitzar l'assistència i les solucions ofertes sigui el principal factor d'èxit d'un servei.
Typology of visits in the CVI
Diagnostic visit
It is the visit that is carried out by the center's multidisciplinary team. During this visit, the interview with the social worker and the subsequent evaluation of the support products are carried out by the most suitable professionals. At the end of the different diagnostic visits, the CVI team performs a report specifying the products that will facilitate autonomy.
Orientative visit
Visit that is made to the relatives of the users to know the center and see some of the solutions that exist and thus have a first contact with the center.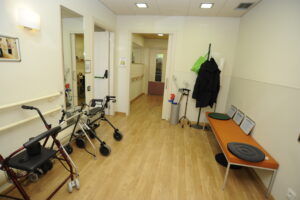 Home visit
​The CVI team values ​​the person's real environment in order to adjust the valued aids and customize their domicile.​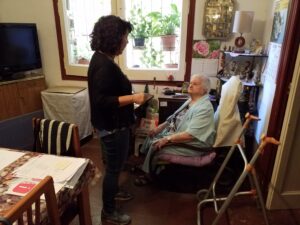 Learning visit
​Some support products require learning to be used and manipulated. An example of them would be the cranes, the CVI carries out these visits to be able to advise the users, relatives and caregivers of the people.​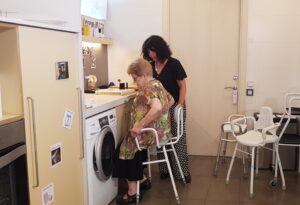 The program consists of carrying out different interventions at the home of the elderly with dependency and / or disability to improve aspects such as living conditions, personal autonomy and accessibility, as well as security. Priority is given to cases of people living alone or with another dependent person, with limited social support and limited economic resources. AVI is in
Read More »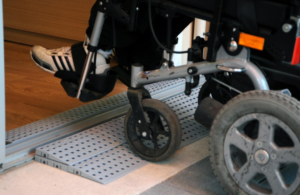 This project is aimed at people entering health centers (hospitals and social-health centers) from the demarcation of Barcelona, ​​who have suffered from an invalid disability and who, when returning to their homes, do not have the economic resources to deal with Expenditures that are the functional adaptation of your home, to improve autonomy, security and / or to solve family
Read More »