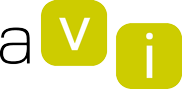 THE ASSOCIATION
​The Association for Independent Living is the non-profit entity that has created and manages the Center for Independent Living. At the same time, it deals with all the projects that have been created in its environment, as well as the resources and personnel necessary to carry them out.​
MISSION
Develop a caring work with people with dependency and disability, from the field of technical assistance, technology and home automation from a multidisciplinary care model.​
HISTORY
The Association for Independent Living was established in 2007 from the cooperation between the personal initiative (two natural persons linked to the world of Medicine and the management of non-profit entities) and the initiative of two long-standing insurance entities in our country: MUTUAM and MUTUAL MEDICAL DE CATALUÑA and BALEARES.
The objective was clear: to make available to dependent and / or disabled people (as well as their relatives or professionals who care for them) a way to evaluate and identify the best technical aids to be able to enjoy as much personal autonomy as possible.
Since the creation of the AVI, it was considered that the best way to achieve this goal and, therefore, provide the best service to users, was to create a space in which the person with personal autonomy problems could reproduce the different activities of your daily life and experiment with the technical aids available.
Thus, during the first year of the Association's life, the activity focused on building the Independent Living Center, which was inaugurated on June 2, 2008, to respond to this need and also be a center open to professionals, where to learn and disseminate knowledge about these aids and the problem, in general, of people with some degree of dependence and research, to obtain the maximum possible synergies between users (or future users) and professionals who They are dedicated to research in this field. This research project is done, from the beginning, in collaboration with the Polytechnic University of Catalonia.
In the first years of the Association for Independent Living, entities such as Alzheimer's Catalonia Foundation, the Ictus Foundation, FATEC and Association Overcoming ICTUS Barcelona have decided to become members of the AVI and 2016 received European recognition as a reference entity in active and healthy aging of the demarcation of Barcelona.
WEBSITE AND SOCIAL NETWORKS